We love sharing our recipes, but we also love sharing recipes we love by others! We decided to connect you all to some of our favorites from vegan red curry to gluten free vegan no bake peanut butter coconut bites. We think anyone could find something from this list that they would enjoy at their own table. Cheers!
Zucchini Noodles with Pistachio Pesto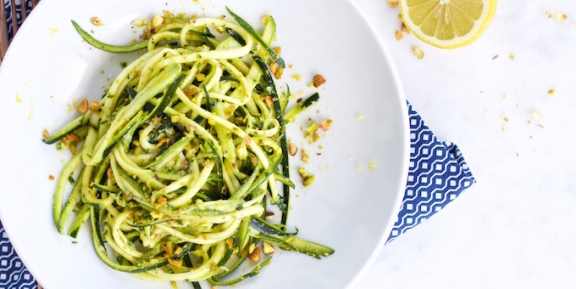 Try this gluten free vegan recipe for zucchini noodles with pistachio pesto recipe to get your Italian fix, heathily!
GET THE RECIPE
Vegan Thai Red Curry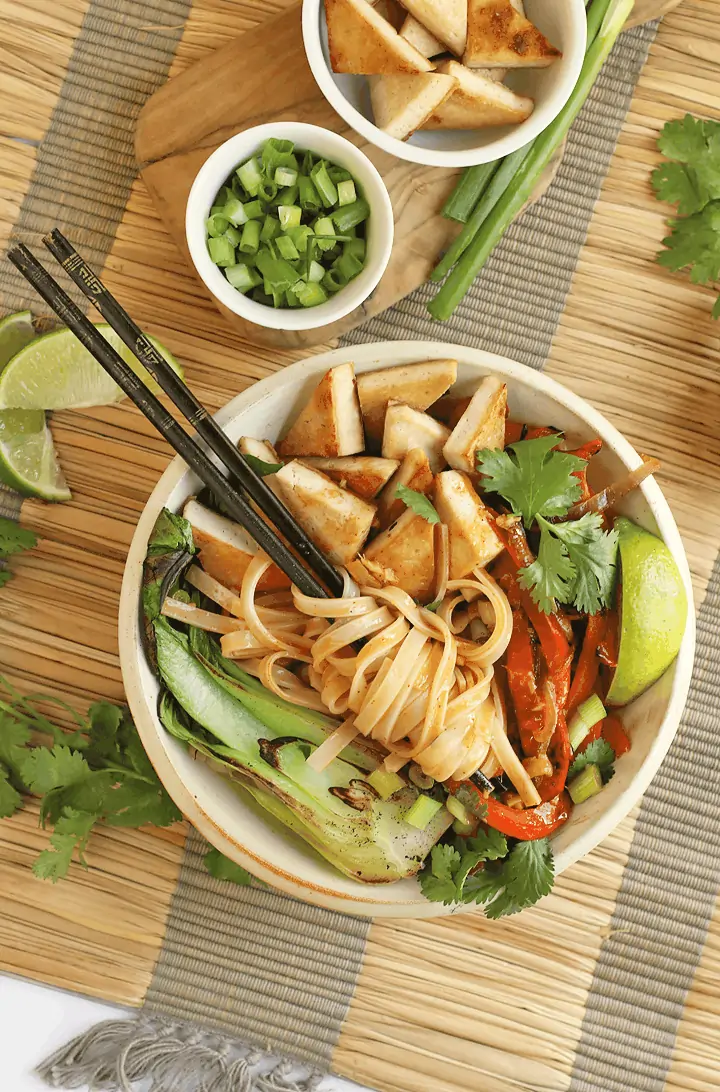 Warm yourself up with this tasty gluten free vegan recipe for thai red curry from My Darling Vegan. Sweet and spicy coconut curry with lightly sautéed vegetables and crispy tofu, yum!
Vegan Asian Lettuce Wraps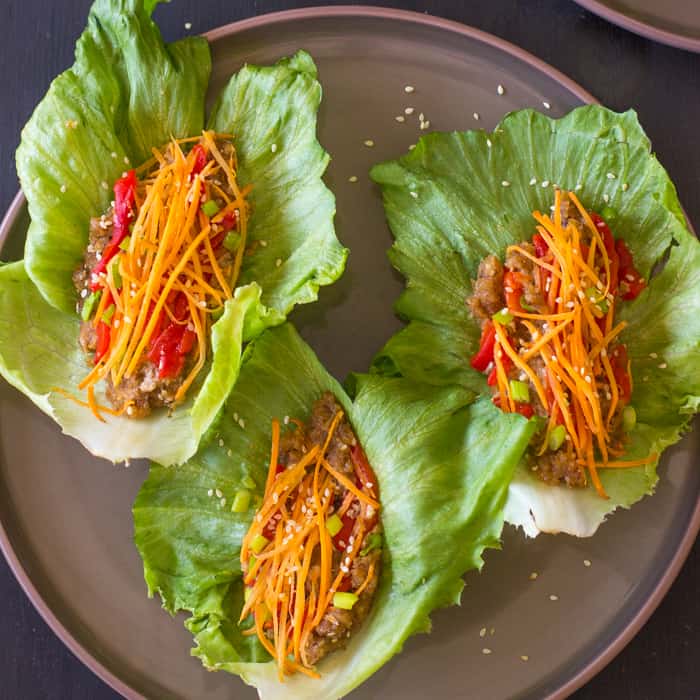 Try this super easy to make, delicious gluten free vegan asian lettuce wrap recipe from Jessica in the Kitchen. These lettuce wraps don't require any cooking and come together in about 20 minutes, quick, easy, and delicious. A perfect midweek meal for a busy you!
Vegan Eggplant Pulled Pork Burger
If you aren't a fan of the jackfruit BBQ trend, try this eggplant pulled pork burger from Rhian's Recipes. It's easy to make, tastes like homestyle BBQ and is inspired by a japanese dish, who would've thought!
Turmeric Steel Cut Oats
For a unique, Indian style breakfast option look no further. Vegan Richa's steel cut oats uses turmeric and its anti-inflammatory properties to great use here. The colors alone make my mouth water! I can't wait to try this easy to make vegan gluten free breakfast! Make sure to garnish with your favorite fruits and seeds, maybe even some NKG granola!
No Bake Peanut Butter Coconut Bites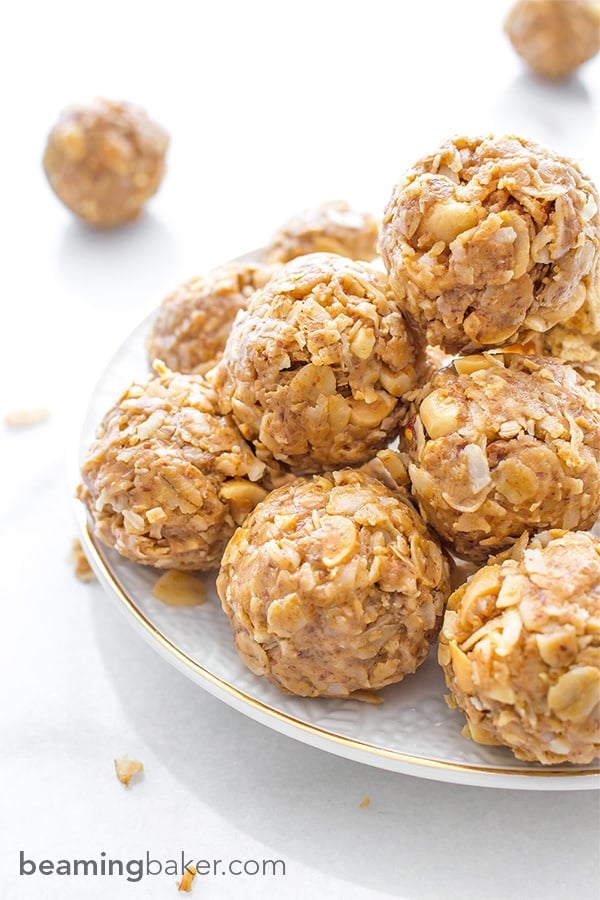 The Beaming Baker worked hard to perfect this No Bake Peanut Butter Coconut Bites recipe. They're easy to make, require no baking, and are energy boosting, filling, and relatively healthy! A perfect vegan gluten free snack option for your on-the-go life. Don't be afraid to add some NKG granola to the recipe for extra goodness!
Quinoa Stuffed Peppers with Almonds and Mint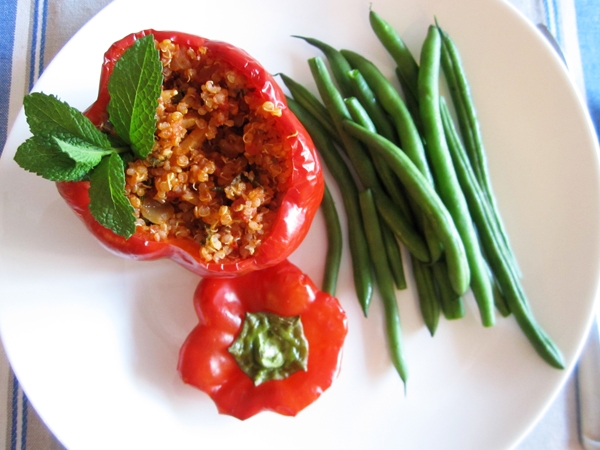 Vegangela's Quinoa-Stuffed Peppers with Almonds and Mint is a bold take on the classic stuffed pepper. Adding mint to the recipe really freshens things up! This vegan gluten free recipe is a little more labor intensive than the rest, but the stuffing can be made and stored beforehand, thus lightening the cooking load a bit! Add some of your favorite beans to the recipe if you want to pack on the protein punch!